Changes to the Irish Education are rampant and  as we are nearing our local and national election date, the topics in the news these days are becoming quite heated. One of the changes already underfoot is that of the changes made to what we used to call the H-Dip teacher training program. Up until now, this was a one-year course which post grads could sign up to do once they finished their undergraduate degree and students became teachers with a level 8 qualification.
Now, the tides have turned and this is no longer an option. Starting nationwide across the country in September of this year (2014) undergraduates will enter into a two-year Masters of Education (level 9) degree course.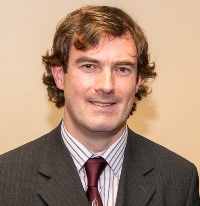 We caught up with Dr. Tony Hall at NUI Galway and asked him to give us a quick explanation of how this new course differs to the old one. You can watch the interview here – it is just a short five minute chat with Dr. Hall and is worth sharing with any young graduate who might be thinking of entering into a teacher training program in Ireland.
In the interview, Dr. Hall Tony quoted famous American Philosopher John Dewey  who was known for his Education and Social reform. "Education is not preparation for life; education is life itself."
If you want to check out the cost and other pertinent details of this new course you can click on the links to a few of the Universities below.
Remember to please share with those who might be interested in entering into a teacher training course in Ireland.
Why?
Because, Education Matters.
Next week we will be in attendance at the annual JMB conference which will be hosted right here in Galway.
JMB/AMCSS 27th Annual Conference
30 April – 2 May, 2014 Radisson Blu Hotel, Galway
We will be manning the Education Matters stand – why not stop by to say hello?
The Education Matters blog will be managed  by two students from the NUIG MA in Journalism program as part of the Masters work placement program.

Caroline Duggan, mum of four and small business owner is passionate about education and enterprise, and is looking forward to a long and fruitful career in this field. She can be found blogging over here at Cast a wide eye and is also on Twitter .

Mona Wise, mum of four, has a fondness for writing about all things food and family related. She has just finished a five year stint as a mature student and has lots of stories to tell. She can be found blogging at Wise Words and is also on Twitter.