There are not too many parents out there who will wholeheartedly admit that they love making school lunches for their children, and many are especially disheartened when the lunchboxes arrive home sometimes unopened and another perfectly good sandwich has gone to waste.
Teachers have their work cut out for them at lunchtime wandering around the classroom to make sure the lunches supplied are (a) nutritious and (b) eaten.
The media bombards us with reminders that junk food will kill us. People are blogging about all this wondering if all this talk about eating healthy might be making us fat? and now the Minister for Health is proposing restaurants list all calories on menus – his effort for helping combat the obesity problem. I interviewed a few Galway residents, chefs and business owners to see what they thought about this and you can listen to their feedback right here.
Our Minister for Education, Ruairí Quinn, is reluctant to ban vending machines from schools entirely, but has recognised that that vast majority of post primary schools are reporting that they are not meeting the recommended time allocation of two hours per week for P.E. with more than 90 per cent in junior and senior cycle not meeting the recommended two hours.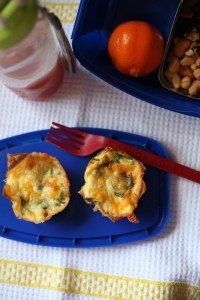 Children's Minister Frances Fitzgerald said that she saw the promotion of healthy food as a priority within the education system but added that there are industry considerations that have to be acknowledged: "Clearly some schools have entered into contracts with various firms and so the contents of these machines are what they are," she said. "But obviously I would be saying to schools that we should be of moving in the direction of healthy food in schools."
Whilst the National School Lunch Program has companies like Glanmore Foods and Carambola Kids adhering to nutritional guidelines, these schemes are not available to everyone.
Wouldn't it be wonderful to see government funds steered towards a programme on food education covering health and nutrition, thereby allowing the obesity crisis to be addressed more realistically?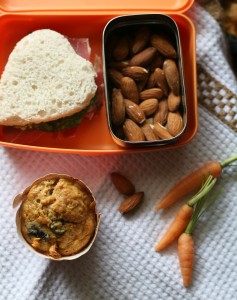 'The Future is Food Transition Unit' is an initiative that has been developed by the TASTE Council of Ireland which is designed to introduce students to the food industry in Ireland.
Whilst this program is geared towards introducing teens to the food industry, I do believe that the Taste Council, with their collective thinking hats on, can offer a huge amount of advice to our Minister for Health, and our Minister for Education and our Minister for Food and our Minister for Children.
Isn't it time they all sat down at the same table to discuss the obiesty epidemic that is sweeping our nation?
As educators, we have a role of responsibility to play and it makes no sense to wait.
The time is now. What can you do to help?
And why are we asking this of you?
Because, Education Matters.
The Education Matters blog will be managed  by two students from the NUIG MA in Journalism program as part of the Masters work placement program.

Caroline Duggan, mum of four and small business owner is passionate about education and enterprise, and is looking forward to a long and fruitful career in this field. She can be found blogging over here at Cast a wide eye and is also on Twitter .

Mona Wise, mum of four, has a fondness for writing about all things food and family related. She has just finished a five year stint as a mature student and has lots of stories to tell. She can be found blogging at Wise Words and is also on Twitter.

And on a closing note we here at Education Matters would like to wish you all a safe and Happy Easter. Enjoy the rest of the break from school (or work if you have been fortunate enough to schedule a little time off) and try not to go crazy with all the Easter Eggs. If you are in or around Galway this Easter Weekend why not pop in to the city for a browse at all the fun and food festivities taking place at the Annual Galway Food Festival.