'COVID Languages Competition' was launched in 2021 by DCU's School of Applied Language and Intercultural Studies.
The aim of the COVID Languages Competition was to provide students with a creative outlet during the pandemic for channeling their love of foreign languages. The competition attracted more than 300 entries from 70 schools around Ireland.
Students were invited to submit entries in Chinese, French, German, Japanese, Spanish, and multilingual for a chance to win prizes for:
Best Tik Tok Story – a solo performance no longer than 60 seconds
Best video/Instagram Story – a solo performance no longer than 60 seconds
Best Comic Strip – a short story or a comic strip showing how you kept up with your language skills during the confinement.
Winners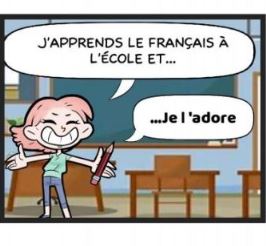 Best Comic Strip went to Our Lady's School in Templemore
Best Tik Tok story went to St Raphaela's in Stillorgan, Dublin
Best Video went to Convent of Mercy in Roscommon.
Runner up prizes went to:
Roscommon Convent of Mercy, 2nd prize Comic Strip
Mount Sackville Secondary School Dublin, 2nd prize Tik Tok story
Presentation Secondary School Kilkenny, 2nd prize Video
Christ King Girl's Secondary School Cork, 3rd prize Comic Strip
East Glendalough School Wicklow, 3rd prize Tik Tok story
Patrician High School Monaghan, 3rd prize Video
Benefits of language learning
The benefits of studying a language are well publicised. They include:
– Improved memory through learning vocabulary;
– Well developed multi-tasking and problem-solving skills through being bilingual;
– Increased appreciation of other cultures and a deeper understanding of different cultural values encouraged by multi-language learning.
Competition Organiser Lucía Pintado Gutiérrez, Assistant Professor at DCU's School of Applied Language and Intercultural Studies, said:
"We live in a multicultural society and studying languages opens doors to other countries, cultures, people, and employment opportunities. 
"Our languages competition was designed to make students feel excited and inspired about continuing to learn languages in a difficult year and so they could feel optimistic about the bright future ahead of them if they choose to go on to study languages at third level in DCU."
Studying languages opens up global career opportunities across many industries, as businesses expand into broader markets, Dr Pintado Gutiérrez added.
SOURCE: Materials provided by DCU
Note: Content may be edited for style and length.