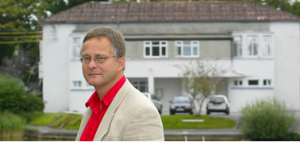 A few weeks ago we shared a blog post with you asking if our education system is undermining children's creativity. SInce then we have met with a few teachers who think creativity is of the utmost importance to the development of a child. This week we have short video interview to share with you in conversation with Professor Rod Stoneman head of the Huston School of Film at NUI Galway. You can find the interview right here.
A graduate of both University of Kent with a degree in English, and  Slade School of Fine Art, Professor Stoneman has an interesting outlook on the importance of encouraging and creating a space for creativity in education.
We could not agree more with him. What do you think?