From time to time one hears the idea that geniuses don't need school. It is a popular myth that sometimes gains new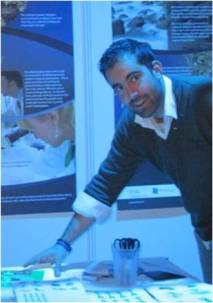 life. The last resurfacing I saw of this myth was with the more and more popular internet memes. I don't know if the reader is aware but it is a form of humor that is gaining more and more space and relevance. Although some are of dubious taste, others are a great exercise of humor. If you're interested you can find more about internet memes in this wiki article.
The other two conclusions that Banks research gives us are the ones that I would like to emphasize a bit more: the importance of education (all of these flourishing cultures pioneered new forms of teaching and learning); and the development of institutions that encourage risk-taking (as the example of the Renaissance Florence, which benefited from the willingness of the Medici to support new artistic forms). Both these patterns found by Banks research bring important insights for the future of education. The first one is that education is terribly important. In spite of our funny meme telling us the genius often quits school, history tells us that it is when education assumed importance and relevance (and applied new methodologies) that more geniuses had the chance to develop and benefit their society. The second insight is that education needs to give the opportunity to students to take risk and develop their ideas. This is of relevance, not only for first and second level education, but even more critically for higher education, where these new ideas from bright minds can start benefiting our society.