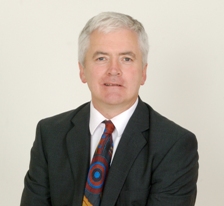 Last month's IPPN conference was a huge success, drawing together more than 1,100 primary school leaders and renowned educationalists for a three-day symposium on how the role of principal has such a major impact in improving education outcomes for the children in our schools.
Citywest Hotel hosted the largest gathering of primary school principals in Europe this year: no small achievement for a country that is supposed to be in recession.
Despite the deep cutbacks in education imposed by the Government, the mood of principals was positive and future-focused, with a shared understanding of the important role we play in shaping children's development and embedding a values system that will stay with them for life.
This year, we had a number of high-profile speakers, including former president Mary Robinson, Michael Fullan of the University of Toronto, and British film producer and education and technology advocate David Puttnam, all of whom spoke inspirationally about the importance of leadership in effecting positive change.
In my address to the assembled principals, I appealed to Minister Quinn's passion for education to start now by reversing the cuts to DEIS, small schools and special needs and by allowing schools with four teachers or fewer to amalgamate learning support and resource teaching hours.
I also described  the concept of clustering two or three very small schools which would agree to work over a number of years towards a formal federation.
A common feature in all these areas would be the centralisation of management and administration while retaining the teaching and learning in the existing schools.
Over 130 companies, whose business is supplying goods and services to schools, exhibited at our education expo.  Their support for our conference has grown year on year and, without their investment, it would be almost impossible to organise this annual event.
For the first time this year, we held an industry advocates workshop to improve shared understanding between the education and employer communities. Among the companies that attended the workshop, moderated by Professor Fullan, were Dell, Covidien and Ely Lilly, as well as industry representative bodies, education leaders and philanthropists.
It was not surprising to us that the chief executives of Irish and multinational companies were unaware of the huge shift that has taken place in primary education over the past 20 years.  They were delighted to discover that the 1999 revised primary school curriculum develops a wide range of interpersonal and intrapersonal skills such as critical thinking, analysing, listening and enquiring, hypothesising, team-work, leadership, problem-solving and so on.
We think the exercise was worthwhile – if for no other reason than business leaders would be more aware of what is good in Irish education, not just dwelling on the evils of the Leaving Certificate.
We need to up our game considerably if we are to prepare our children adequately for the working world where change is the only constant – and we will bring recommendations to the Government based on industry feedback from the workshop.
The conference was an enormous success, emphasising the enduring need to raise the bar in children's achievement and close the gap between the highest and lowest achievers, regardless of their economic background.
We look forward to doing it all again next year.
View all blogs by Seán Cottrell