The impact of Budget 2012 is still being digested. While the initial reaction was one of 'it could have been worse', on further examination it is clear that this budget is detrimental to many schools.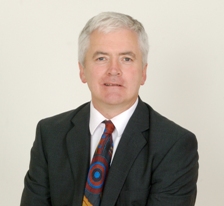 The combined impact of reduced capitation, scrapping of the minor works scheme, increased VAT, loss of teachers from small schools and changes to the threshold for administrative principalship is reminiscent of the term 'death by 1,000 cuts'. Perhaps the most vulnerable group of schools (and pupils) to these cuts are those in schools which are designated disadvantaged, so-called DEIS schools, whose staffing levels will be reduced significantly over the next few years.
The impact on small schools is also very concerning. Primary schools are part of the essential fabric of communities. In many cases they are the last remaining element of organised service. Garda stations, post offices, banks and shops have disappeared one by one. There are more primary schools than parishes, or even GAA clubs, in Ireland. School is a focal point for communities, not just for parents, but for the entire community in a rural area.
It appears that the chosen strategy of the DES in reducing the overall number of schools is more 'stick than carrot'. The vast majority of small schools consist of Church of Ireland schools, both urban and rural, and Catholic schools in remote areas of the midlands and in counties from Donegal to Cork.
There is a certain logic to the argument that small schools are not as financially efficient as larger schools. In financially straitened times, it is to be expected that any opportunity to save taxpayers' money be explored.
However, failing to take into consideration the educational impact of 'encouraging' amalgamations is nothing short of throwing out the baby with the bathwater. Research on the revised curriculum by Dr Catherine Mulryan-Kyne of St Patrick's College found that educational outcomes in small schools were at least on a par with single-grade classrooms in larger schools.
The DES has decided to increase appointment/retention numbers for all schools with 86 pupils or less. This will have the direct effect of increasing the challenges of multi-grade teaching, forcing parents to reconsider their choice of school.
The question mark about the financial viability of small schools must also be challenged. Irish and international research has established a clear argument in favour of retaining small schools in their current buildings but amalgamating the 'back-end' functions, such as board of management, finance, HR, maintenance, secretarial support, staff development, policy development etc.
In other words, the teaching and learning aspects and all the attendant benefits of a small school remain in the community and the non-educational activities are amalgamated across two or more schools. Such a model offers both financial efficiency and educational effectiveness.